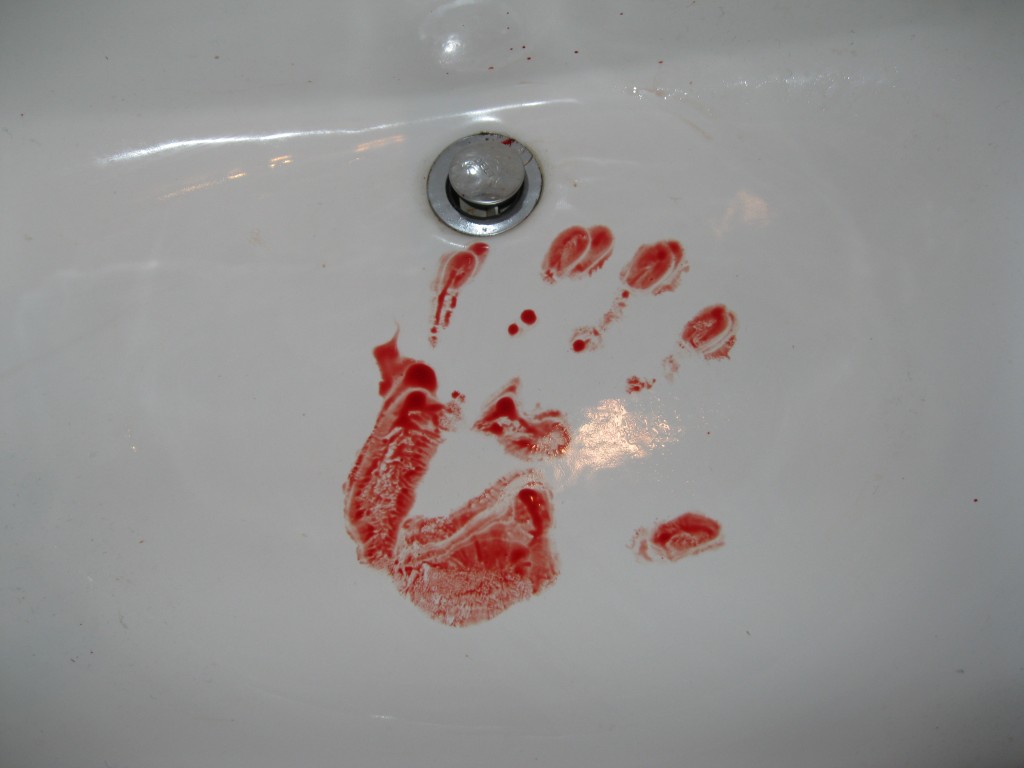 The self mutilating, gore throwing madness from beyond the dark reaches of the secretes of the human mind continues.
Blood Spitting
In Florida (where these things oft happen), anesthesiologist Dr. Zachary Bird, 41, was arrested on a DUI. Oddly, he had $40,000 cash in his pockets and two handguns and $14,000 in his car. While arrested, he freaked out, bashed his head on the insides of the cop car, breaking glass and splitting his face open. He then began spitting blood at the police officers.
Blood is one of the worst bodily fluids, containing many diseases and virii. Spitting it at someone can be an offensive play.
"We expect that from some people we arrest, but a doctor knows how serious it is to contaminate someone with bodily fluid. That's the most unnerving part."
Florida Doctor Spits Blood at Highway Patrolmen After DUI Arrest

Intestine Throwing
"The scene was a bloody mess," the official said. "The SWAT team members had to be decontaminated due to the amount of blood."
On May 30 in Hackensack New Jersey, police responded to a man barricaded in his home. When approached by officers, Wayne Carter, 43, began waving a hammer and knife madly about, slashing at police. He then proceeded to stab himself at the stomach, literally having his intestines fall out.
He then began throwing pieces of his skin and intestines at officers, and was finally disarmed after two cans of pepper spray and non-lethal rounds.
New Jersey man throws intestines at cops after repeatedly stabbing himself
A lot of the recent odd news seems to come from Florida. So does the zombie related weirdness. Floridians, you're already in God's waiting room. Maybe he's starting to call names.
The post Doctor spits blood at police; man throws intestines at SWAT first appeared at The Undead Report.