Zombies aren't necessarily undead, reanimated ghouls. Research at The Undead Report indicates zombies can be infected, crazed, uncontrollable rabid humans. You want to be sure one of them is dead? Aim for the head. Don't stand there and let them bite you, infectious or not!
Joseph Lancellotti, a 67 year old greater New Orleans man was gardening at his home when a crazed man gibbering in Spanish ran up to him, hitting him in the head. During Lancellotti's valiant struggle using a rake for defense, the strange man bit his arm and swallowed the flesh.
Bit his arm, and swallowed the flesh.
The crazed man, later identified as Mario Vargas, 48 hung around and made no attempt to flee when police officers arrived at the scene. Forty five minutes earlier, he had been released from a local hospital for a finger injury.  What was that injury? What happened after his release and before the attack? Did hospital staff not notice something strange?
His wife, Bonnie Lancellotti obviously notes "This person's clearly lost his sense, I mean, what else can you say, eating people's skin?"
Lost his sense, lost his mind, or lost his human functions?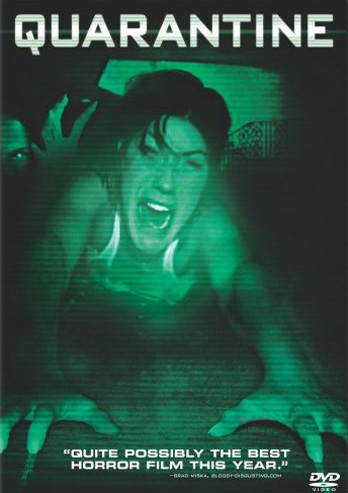 If you haven't seen "Quarantine", I highly suggest you do. Besides being a solidly produced horror film, it's realistic, shot first-person, and is quite an accurate description of what a zombie outbreak might look like: infected, crazed people feeling no pain, acting on instinct and being strange. And eating you.
Stranger takes bite of gardener's arm
The post Zombie Bite in New Orleans? first appeared at The Undead Report.