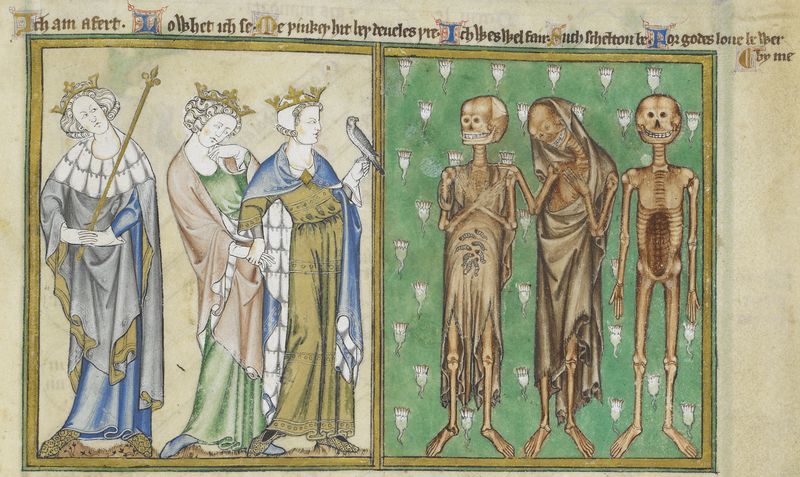 The mythology of the zombie and the living dead are rooted in history and have been appearing for centuries. This is the tale of the Three Living and the Three Dead.
It  is a frightening story with macabre, if beautiful, illustrations. The tale and warning still ring true today.
Three young noblemen are out hunting when they suddenly come across three corpses, which are in varying states of decay, but nonetheless still animated.  Unsurprisingly, the young men express shock and dismay at the sight, while the three corpses admonish them to consider the transience of life and to improve their behavior before it is too late.
The precise origins of the Three Living and the Three Dead are still somewhat mysterious, but there are many versions of the tale dating back to the 13th century, with the best-known coming from England and France.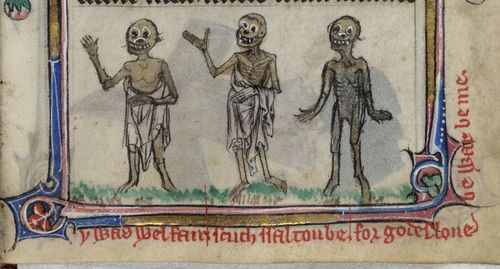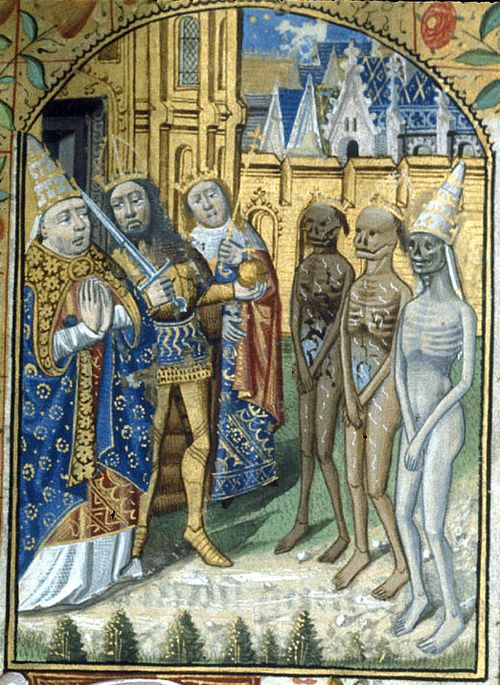 Read more about the dark age zombies and see more beautiful pictures on the British Library's medieval manuscripts blog.
The post Medieval Manuscripts tell Cautionary Tales of the Walking Dead first appeared at The Undead Report.