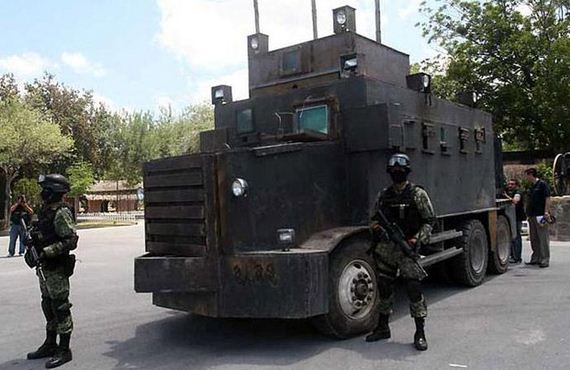 Well, this is it, the home stretch! We've just six short days left until the zombie apocalypse comes. But safety is no guarantee — you'll need a good plan for going mobile. Supplies run out, bases get overrun and teammates die. Photo source: Anything Zombie.
Make sure your BOV is well stocked with food and supplies, a CB Radio and power transformer, and a few spare parts wouldn't hurt either. Keep it in good running order! You still have time to get that oil change…
The ZJ is a cheap four-wheel-drive vehicle that is abundant, reliable, and runs forever. We'll still need gas powered vehicles in the apocalypse, and while mileage may not be great, reliability, options, storage space and easy maintenance is a plus.
5 – Chevrolet Impala 9c1 (Police Edition)
If you can get your hands on an old police vehicle, you're in luck. They're reliable, well built, come with beefed up parts and they run forever. Look for a highway patrol car if you can, they'll have less wear and tear.
Do NOT underestimate the power of the station wagon! Cargo space, rear facing seats, a V8 and dashing good looks will keep your running from town to town.
Yes, motorcycles offer little protection from the undead, that's obvious. But you're not going to be plowing head first into any hordes now are you? Motorcycles offer amazing speed, fuel economy and reliability at a trade off of a defensive cage.
The Harley MT350E was marketed to the American military and offers weapons storage and mounts, spare fuel tank mounts, and great off road capabilities.
Of course the only problem is there are so few of them made. But if you can get your hands on one, you're in luck.
Never Underestimate the power of an old Chevy Truck. These trucks run forever, they're everywhere, and you'll have no problem replacing parts if you must.  With plenty of aftermarket accessories like lifts, push bars, campers and more, you can outfit your ride to your hearts content and zombie's woe. Photo and owner: Lisa Marie.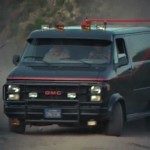 1 –  1983 GMC Vandura
Come on. Was there really a question? If B. A. Baracus drives it, you know for sure it's a good car. Great gas mileage, flies through the air, you can disassemble it and hide it in a cave, and paint it to look like any kind of delivery or work truck on the planet.
SIX.
The post 6 Days of no Zombies Remain – 6 Most Practical Zombie Escape Vehicles first appeared at The Undead Report.