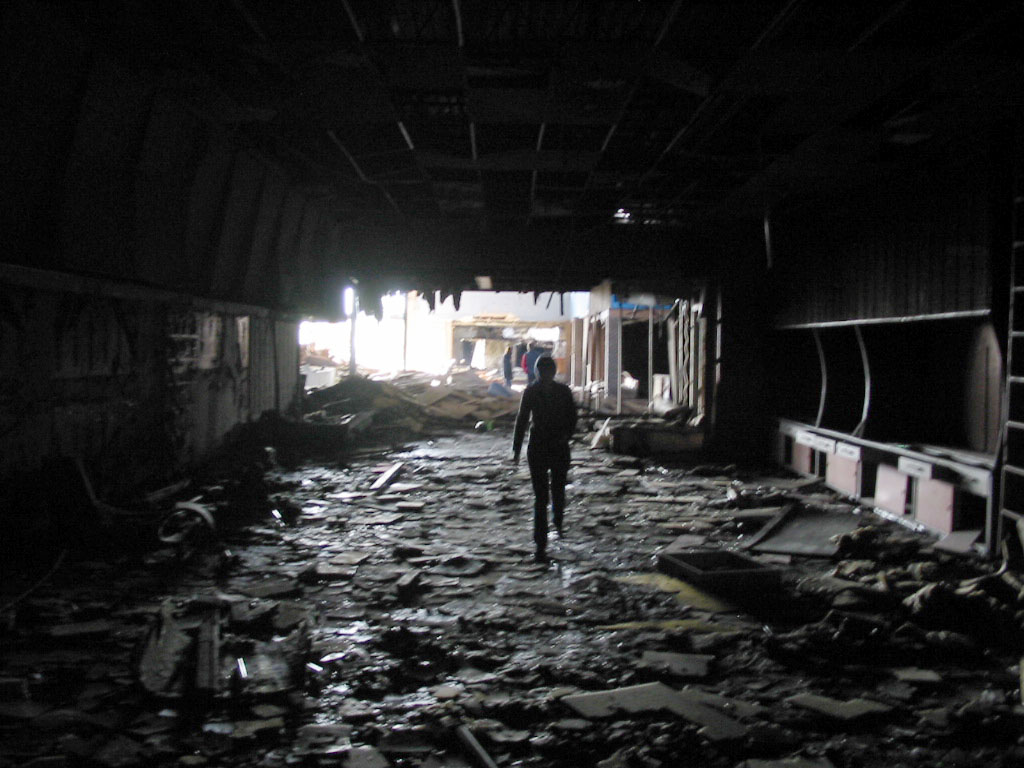 The odds for a zombie apocalypse actually happening may be only slightly higher than the odds for the Cubs winning the world series, but that doesn't prevent people from stockpiling food, guns and beer.
Don't forget about tomorrow's Zombie Walk in Millenium Park, Chicago!
If there's one question that refuses to die from friends, readers and the government, it's "Why Zombies?". Zombie lore abounds in the Weltgeist, popular culture and even music videos. There's a new zombie movie every month from Zombie Strippers to Diary of the Dead. Max Brooks' World War Z and his Zombie Survival guide are national best sellers. Zombie video games are finally reaching the PC audience, such as Left 4 Dead and the web-based RPG, Urban Dead. Zombie walks are also popular, such as the pub crawl this April in Chicago, and the thousand person plus zombie walk this Saturday in Millenium Park, Chicago.
Looting, shooting heads, surviving in urban ruins, packing machine guns — a scavenger hunt to survive. Zombie fans agree — living in a zombie apocalypse sounds like brainless fun!
Romance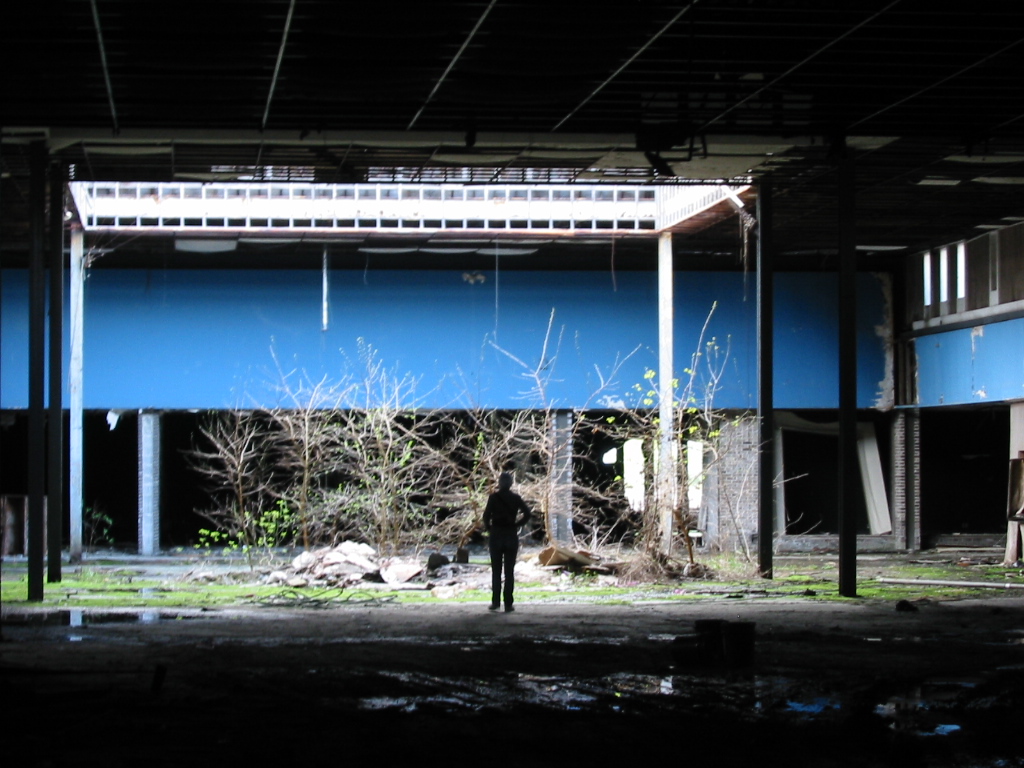 A return to simpler things, fighting for survival, unremorseful killing and headshots, living on the run and an ever present danger are a few ideas that get tossed around when mentioning a zombie apocalypse. The archetypal one-against-many story makes one a hero if they survive the apocalypse and a legend if they kill hundreds or thousands of zombies. There's a certain romanticsim that comes about when one pictures a zombie apocalypse, and I think a lot of that has to do with what Hollywood and fiction have been feeding us. Let me assure you though, a zombie apocalypse will be far from romantic ideals, if you survive the initial panic.
The naive "return to simpler things" idea conveniently leaves a few things out: you're sure as hell never going to have a cheeseburger again. Think about it, do you really want to live in a world without burgers and fries? Yeah it doesn't seem so fun. In the event of an apocalypse, you won't have access to electricity, gasoline, the Internet, and Gods help you if you get an infection or a toothache. The only doctors in an apocalypse are those who amputate and the only dentists are those who extract — it's a return to times before electricity and running water. Are you ready? You may have beer, but it will all be WARM BEER.
Unrepentant Killing
I think it's an unspoken desire that in a zombie apocalypse, we'll be able to kill what used to be humans at will, remorselessly and by any means necessary. It's the darker half of the human create/destroy dichotomy that we'll be able to freely execute. Imagine you and your uninfected loved ones, back to back with rifles in hand, taking aim from your stronghold in some remote northern Michigan location. It all sounds pretty freakin' awesome. The ability to shoot any dead thing that moves sounds pretty fun, but the best part is not having to pay taxes on all those bullets and your hard work.
The headshots you're planning on taking? I hope you've saved up enough ammunuition, because unless you make camp in Fallujah there won't be dead soldiers and ammo stashes laying about like in your video games. A zombie apocalypse is tough love when it comes to reloading. You had better have one sharp sword at your side.
Living in an Abandoned World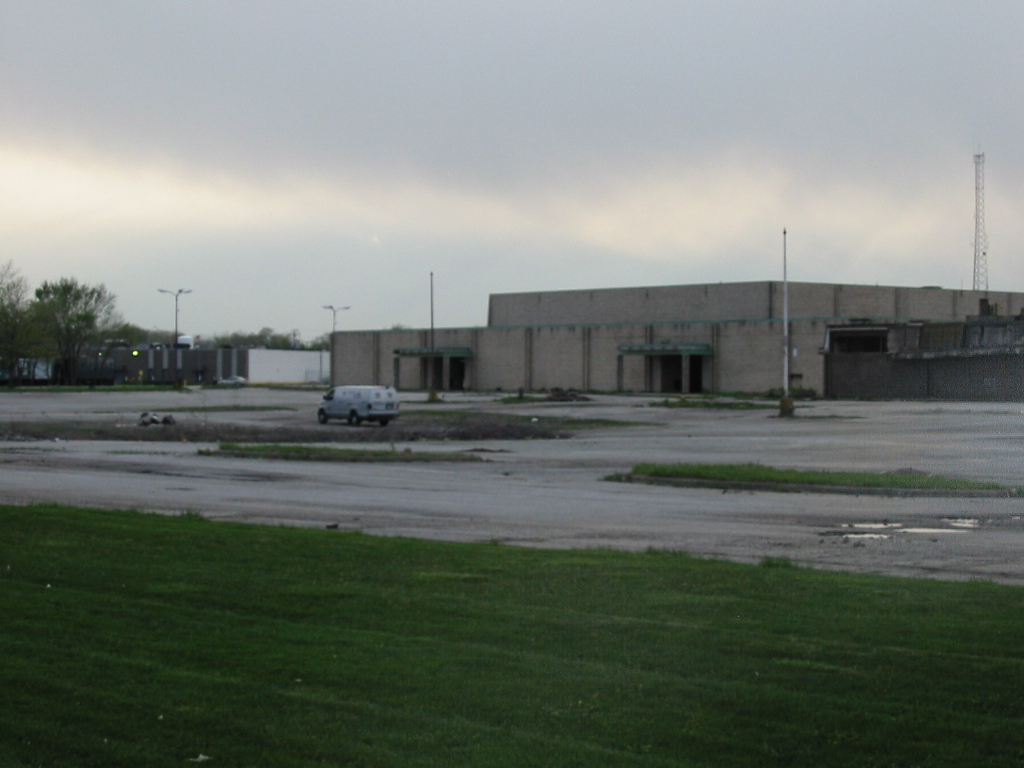 You'll find multi story hotels, trees growing on roofs, monolitihc train stations and dead urban centers and I'm not talking about today's Detroit. It will be like that everywhere in the undead future. Some zombie fans have an interest in urban exploring. Urban exploring is a hobby (or lifestyle or obsession) that involves finding and exploring abandoned buildings, towns, tunnels, subways and the cemetaries. Investigating and photographing such things accurately mirrors the post-apocalyptic world. When you investigate an abandoned mine or hotel, you're responsible for your own life — water, first aid, safety and common sense will keep you alive. Every urban explorer has a curious nature to investigate and wonder why, what and if.
The great cities of the world will be epicenters of disaster in an undead pandemic. Survivors may attempt to make strongholds in malls or skyscrapers, but resources will be limited, parties will be required to scavenge for supplies and food, and those left behind will join the shambling legions of urban walking corpses. Many survivors will flee to the open plains and small towns, where survival has a higher chance. Given a large enough timeline, undead population dispersion will be more or less homogenous, with slightly larger populations in geographically isolated areas, urban areas and attracted to survival camps. Large cities will become hotspots for scavenging and resource gathering, and this is where the urban explorer curiosity comes in. The UEr has much experience investigating and gathering information about unknown places and the hazards they pose.
Why Zombies? Because it's going to be AWESOME.
The post Why Zombies? first appeared at The Undead Report.