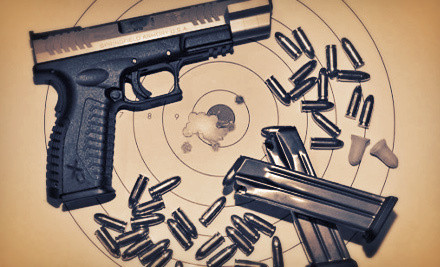 Preparedness. If you want to survive, you have to prepare. Survival isn't about scavenging, looting and / or pillaging. It's about preparing for the inevitable and having a plan. Fortunately, you have me to guide you.
Update 2009-05-14:
You can buy some of this stuff in the Zombie Apocalypse Store!
Personal Defense
You will need some sort of personal protection, and bullet resistant vests aren't going to cut it. Yes, they are necessary, but only to a point. More appropriate would be hard impact bite and puncture resistant armor. The vest will be essential during the early stages, as a precaution against looters and hoodlums with guns, and general hysteria. You'll want the hard shell armor for ongoing protection against damage and the undead.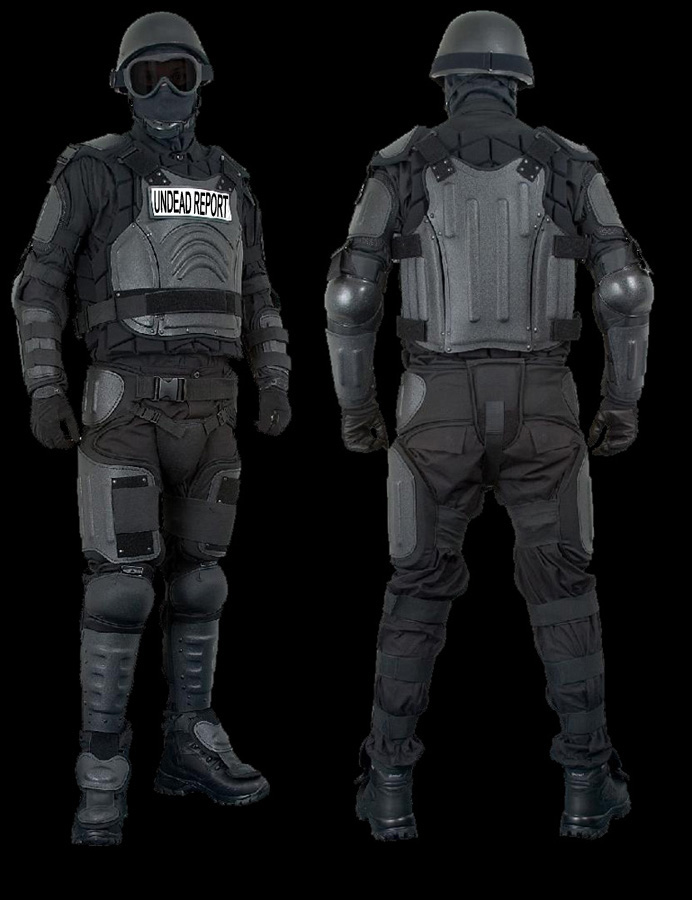 There are several options available to the general consumer now, the pre-war time. Hockey and sports gear just won't cut it. Sorry, Casey Jones. Some offer large amounts of padding, and others offer protective hard shells. Damascus Gear FlexForce is a fine set of protective gear. Billed as riot gear or crowd control gear, it will offer considerable protection against small melee battles with zombies.
The system protection from blunt force trauma without sacrificing fit or comfort. The suit is lightweight and allows for rapid mobility and flexibility, covering legs, front and rear torso, shoulders and arms. It can be found at various online realtors for under $500 USD. Alternatively, you can buy only the pieces you need. Hatch Centurion armor, while offering less protective gear, is another fine choice. Don't skimp here. While a zombie may be able to bite you un unprotected areas, and you'll still be easily ripped apart by a dozen zombies, not only will you be able to better defend yourself, you'll look really cool.
Life Support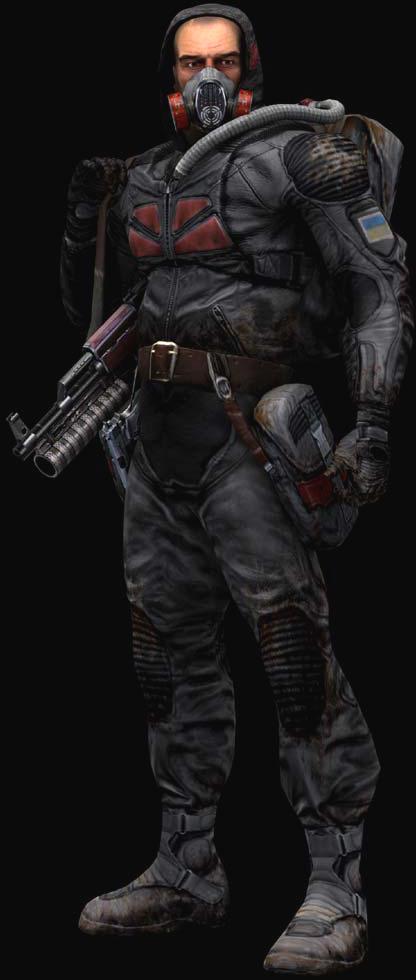 Things will stink. Literally. Rotting flesh, the dead and undead, garbage, sewers, health hazards, overturned trucks or trains. The apocalypse will be a messy, smelly, dangerous place to survive in. There are several options to make life last a little longer.
You will need a system for personal air filtration. Don't buy a gas mask at your local Army Navy surplus store. They're crap, they're old and the filters won't stop a fart. You'll need something new and most likely, not as extreme.
If you were facing a human menace, a full head gas mask may be appropriate, but you won't be. There will be no tear gas, CS gas VX gas or anything nasty like that. You may want a gas mask for the initial happening to prepare against the use of tear gas or crowd control agents, but after that, a respirator will suffice. It will be less weight, offer great mobility and ease of use.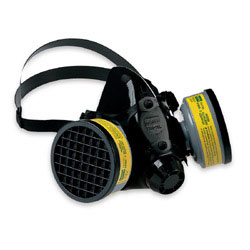 The North 7700 half mask respirator will get the job done for you. At less than $30 (excluding filters), it's a wise investment. You'll need the best filters for the job though, HEPA P-100 filters help defend against nuclear biological and chemical agents, as well as asbestos and bacterial. You may find yourself in some nasty old buildings with three foot cement walls and asbestos floors. You'll want this.
Daily Operations
Footwear
You'll need tough gear to survive the aftermath. Do you think footwear manufacturers will still be making boots after the 2012 zombie holocaust? Then congratualtions, you'll be left behind. You'll want a fine pair of boots for the miles of walking you'll doubtless grow accustomed to, and tennis shoes or sandals won't cut it. They'll hardly protect you from a puddle or dog poop, much less climbing over mountains of corpses.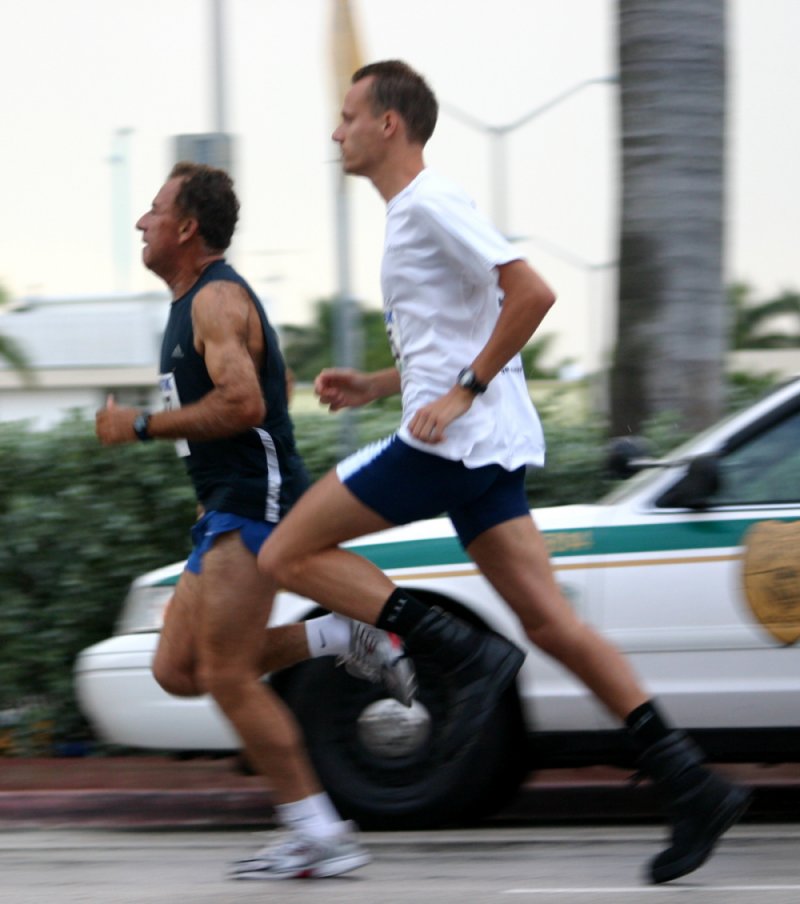 You may find combat boots at your local milsur store, but for durability and longevity, you should go for something a little more refined. I recommend 5.11 Tactical's boots. Tough, durable and comfortable, they offer hours of support and mobility and have several models available.
That's right, you can run marathons in them. Besides comfort, they also offer chain-link fence climbing grips, rappeling grips, and options of side zippers and safety toes. 5.11 boots also come in kid and women friendly sizes.
I swear by 5.11 Tactical boots. I've been wearing my pair almost daily since I bought them two years ago. They remain durable, comfortable and can still take a shine for those formal events.
Gloves
Don't forget your hands. You're going to get dirty. And cut. And you'll need to punch, rip and stab things. I wish i could offer an end-all be-all glove, but I can't. So you'll need several, and there are a few shining options you'll need to carry on your person at all times.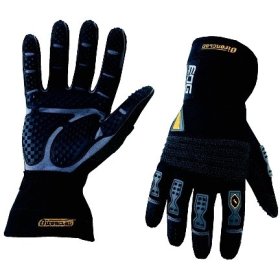 For serious protection, I recommend the Ironclad Extreme Duty II. This mother rips through steel (if you've got the muscles) and offers a face-pounding diamond rubber palm and grip, rubberized knuckles and a gauntlet to prevent debris or infected brain matter from ruining your watch. The features on this glove may seem extreme, but you'll be glad you have a pair when you'r reduced to smashing heads with big rocks and then throwing corpses onto a fire all day.
You'll also need a pair for daily use and protection, or depending on if you're trying to survive in a cold or hot climate. Under Armour makes all-purpose tactical gloves that offer insulation, grip and comfort. You don't want to slip negotiating rickety ladders or having a lobotomizing weapon fly out of your hands to leave you defenseless.
Survival Gear
You will also need a full complement of gear for day to day survival, but this will vary widely depending on your situation and locale. I recommend a list of the following posessed by at least one member of your small and tight knit survival party.
Crowbars / Sledge Hammers – useful for not only entry, but also smashing Zack's head.
Machetes / Blades – as Max Brooks points out, blades don't need reloading. Preferably you'll find one with a long, stay sharp blade.
Torches – those crank and shake flashlights just don't cut it n the long run. You'll still need the power of super bright, long lasting LED torches or Maglites.
Fire – you will need a sure source of fire, preferably attached in front of some kind of propellant. You're gonna want to torch stuff at some point.
The apocalypse will be a scary time, and it won't be for the timid. Whether its in 2012, 2009, or tomorrow, you'll want to make sure you survive with your brain intact. The best way to do that is by preparing for the worst. Remember, use your head – destroy theirs.
Resources
Damascus Gear FlexForce Armor
North 7700 half mask respirator
5.11 Tactical ATAC Waterproof boots
Ironclad Extreme Duty II Gloves
Under Armour Tactical cold condition gloves
The post Zombie Apocalypse Defense Gear first appeared at The Undead Report.