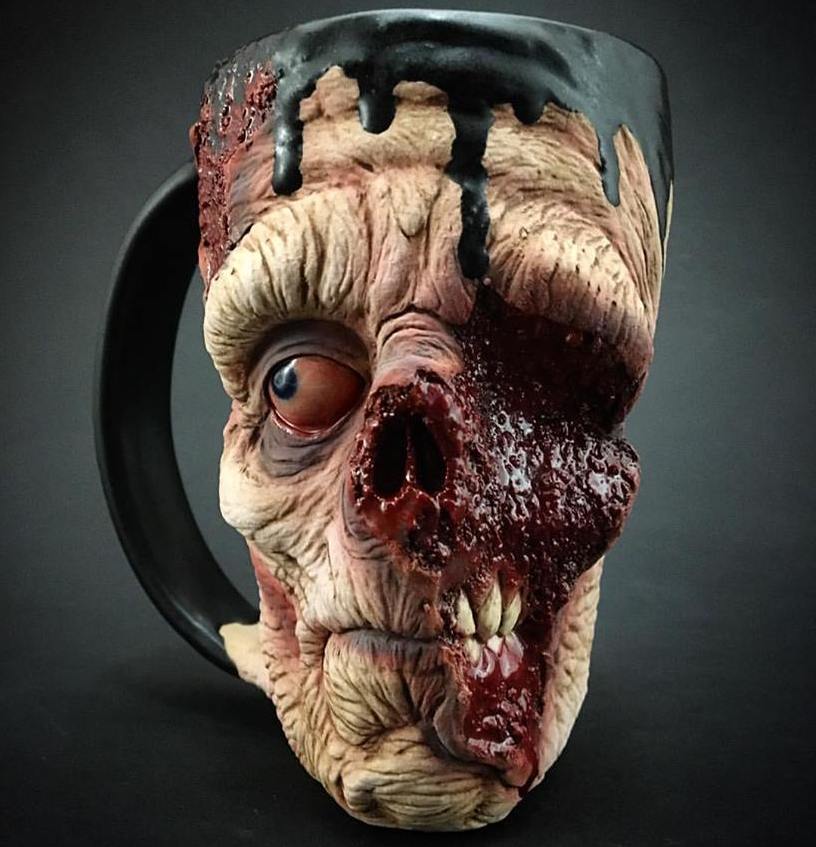 Want to drink fresh, piping hot zombie brains? Do you care about hand crafted ceramic goodness? Then you're in luck (kind of)!
Presenting the Slow Joe Zombie Mug, a hand crafted zombie mug of pure gory goodness from Turkey Merck. It features a shiny and lovely bloodshot staring eye, half a missing face, shriveled skin and what appears to be thick black dried delicious coffee dripping from the top of his brains.
SOLD OUT!
All pre-order copies of the mug ($220!) are sold out!
Stay tuned zombie fans. There's plenty of hand crafted goodness to absorb your passion out there, and there will be more.
h/t: Cnet
The post Slow Joe Coffee Mug first appeared at The Undead Report.