It's been exceedingly cold outside, but that's no excuse to stop hunting zombies. If your blood has started to run cold, you're in luck! Walker Stalker Con is headed to Chicago this St Patrick's day weekend, March 14 – 16!

Special guests include Howard Sherman, who played the memorable Bub in the 1985 Romero flick Day of the Dead! Also appearing will be Jay Bonansinga, co-writer of such Walking Dead books as The Rise of the Governor, and The Road to Woodbury. Coincidentally, I sat on a panel about zombies and social constructs with Bonansinga at WindyCon in 2012.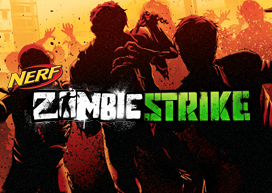 Do you need more shwag for the off season? The excellent Nerf Zombie Strike line will be making an appearance as a sponsor! These blasters put you in the middle of the battle to defend against a zombie invasion. After launching as a Target exclusive in late 2013, the NERF ZOMBIE STRIKE line expands in 2014 to a full line of blasters, bows, machetes and foam swords! Let's hope for an epic round of HvZ!
As with all conventions, the best part is Saturday night, and this con is no exception. The party is open to the public, and tickets are $20.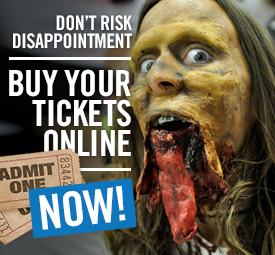 See you there!
http://walkerstalkercon.com/chicago/
The post Zombies and Walkers to infect Chicago this March! first appeared at The Undead Report.