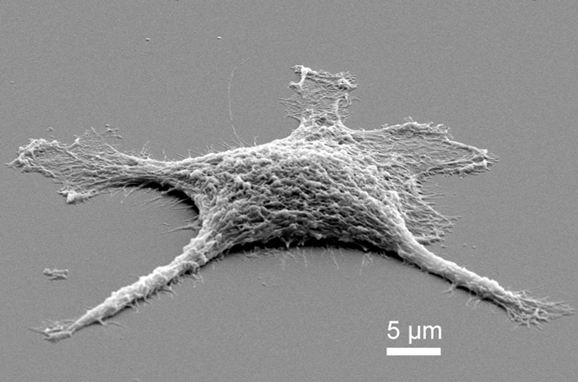 Scientists just cannot leave well enough alone. Living cells just aren't good enough, now we need silica replica cells to do our bidding.
An American team of biology researchers has recently crafted artificial "zombie" cells that can outperform natural living cells. Zombies will most certainly be the superman-like "I Am Legend" type. The technique took mammalian cells and coated them with silica, which embalmed the original and created a near-perfect replica.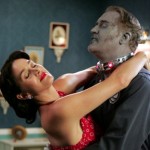 Lead researcher Bryan Kaehr, clarified the structure and type of the cells: "Our zombie cells bridge chemistry and biology to create forms that not only near-perfectly resemble their past selves, but can do future work". You know, like Fido.
As if uber-charged zombie cells aren't bad enough, they may be immune to fire as well.
Dr. Jeffrey Brinker, of the research team, said that the zombie cells exist in a "robust, three-dimensionally stable form that resists shrinkage even upon heating to over 500 degrees Centigrade [932 degrees Fahrenheit]. The refractoriness of these delicate structures is amazing."
'Zombie' Cells Created In New Mexico Lab Said To Outperform Living Ones In Some Ways
Scientists Create Zombie Cells, This Will End Poorly
So, killing it with fire is out. Headshots for everyone! That or, you know, RUN.
The post Scientists create stronger, better, faster zombie cells first appeared at The Undead Report.