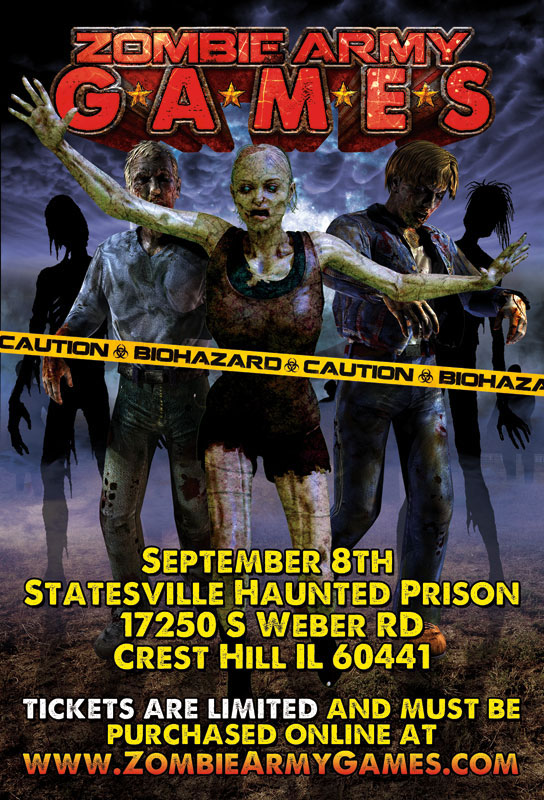 Mil-sim laser tag. Hatchet throwing. Crossbows. Obstacle courses. Got your attention? Awesome. This Saturday near Chicago, Zombie Army Productions is having their first ever zombie army games!
Come and join the madness! I'll be there, giving out stickers for Undead Report. Facebook Invite: http://www.facebook.com/ZombieArmyGames?ref=pb
And if you're not a fan of Undead Report on Facebook, come join the discussion!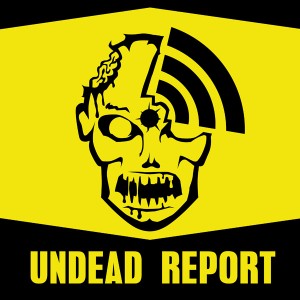 Events include:
Zombie obstacle course
Zombie hunt
Zombie ball
Hatchet toss
Crossbow challenge
Severed head toss
Severed head dodge ball
Statesville scavenger hunt
Giant Zombie Man Bonfire
BBQ
Camping
Inflatables
Climbing wall
September 8, 2012
11:00 am – 11:30 pm
(11:00 am Sunday for Overnight Package Holders)
Statesville Haunted Prison
17250 S Weber Rd.
Crest Hill IL 60441

Facebook Comments
comments