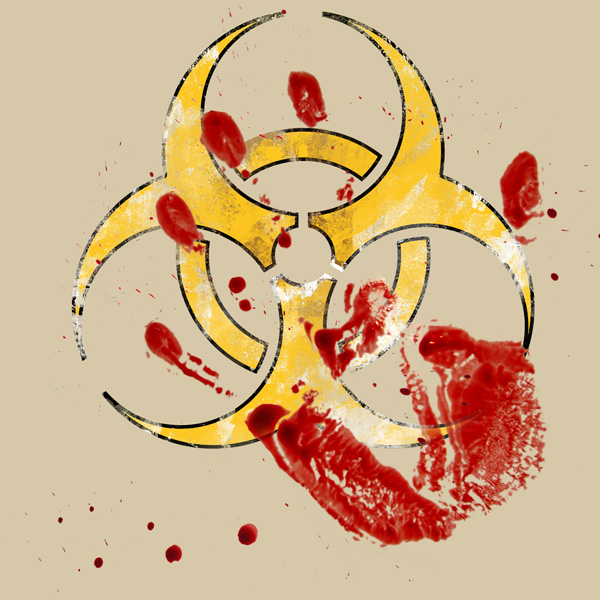 In order to further my zombie research and help keep this website running (design, code, and writing are all me), I produce artwork. I'll have more fun things in the coming weeks and months.
Meanwhile, here's a spiffy but gross zombie themed design. It doesn't specifically *state* zombie, Undead Report or anything of that nature, but suggestion often has more potential than the actual thing. Plus, it looks spiffy on an apron — it's like a hazmat suit! And because I'm a HARDCORE artist, it's made with [a photograph of] MY OWN BLOOD! GROSS!
Enjoy, purchase, and help keep this site alive!
View the delicious gory artwork at my CafePress store!
The post Undead Report Zombie Flavored Artwork first appeared at The Undead Report.