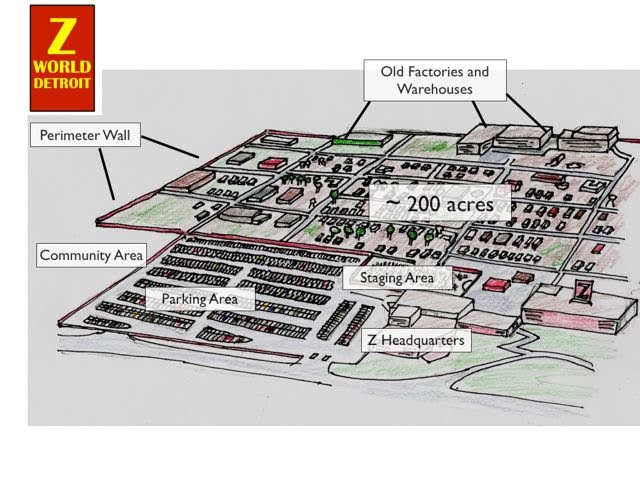 Detroit. It's that loveable, stalwart city that's a microcosm of Michigan, possible even the US. It's also a perfect place for zombies to slowly take over. A ragtag bunch of misfits in my home state have an ambitious project to reanimate part of the forlorn city (although not necessarily rebuild it) into a hands on zombie survival scenario park.
Its an amazing and ambitious project to be certain. If done correctly, it has the potential to bring in jobs and people to Detroit, as well as walling off outsiders like a rusty, midwestern B-13. Parkour anyone? I'm sure there will be hella waivers to play. According to the current game plans, survivalists and zombies will wear removable patches (like Flag Football?) and form hunting/survival groups, aiming to survive the night without becoming a zombie or a dead zombie.
There are a lot of good ideas and if enough funds are raised, a feasibility study and pre-planning will be under way. I certainly hope they leave room for more than just patch-based warefare. The options for Humans vs Zombies (HvZ), NERF warfare, paintballing, airsoft and more are endless.
http://www.indiegogo.com/zworlddetroit
Plus, just think of the amazing post-DEMF raves!
The post Z World Detroit – Help Fill Detroit with Zombies first appeared at The Undead Report.