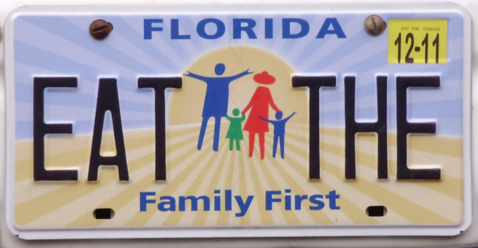 UPDATE 5/31:
Girlfriend: 'Miami Zombie' may have had voodoo spell placed on him.
Eugene's girlfriend has her own theory on what happened that day. She believes Eugene was drugged unknowingly. The only other explanation, she said, was supernatural — that someone put a voodoo curse on him.
UPDATE 5/29:
Surveillance camera footage of the Miami Zombie attack.
http://www.youtube.com/watch?v=139FbvLEm9A
Several of my readers have pointed out a rather strange event in Miami Florida this weekend, bearing striking similarities to a zombie attack. Nudity, resistance to bullets, and eating of the flesh, specifically, the face.
The attacker failed to stop eating the man after being shot, and required more rounds to be killed. Whether you have undead zombies (unlikely), or drug/virus induced crazed zombies, they may both be impervious to bullets, which is why headshots are so important.
"Police theorize the attacker might have been suffering from "cocaine psychosis," a drug-induced craze that bakes the body internally and often leads the affected to strip naked to try and cool off." It's a good theory, or at least cover story. It's better to know the attacker is dead, and presumably, so is his victim.
This is how it starts folks, one lone attack. Keep your eyes and ears posted and focused in the Miami area.
Naked man killed by Police near MacArthur Causeway was 'eating' face off victim
The post Miami police shoot, kill naked man eating face of victim first appeared at The Undead Report.