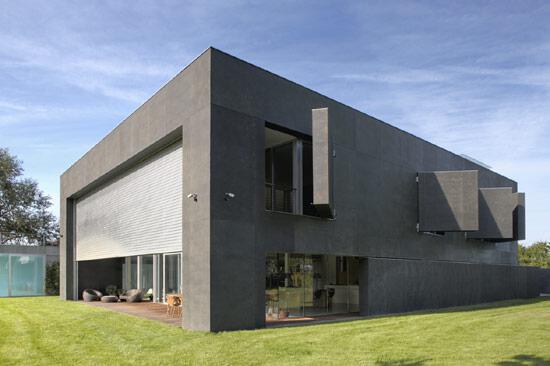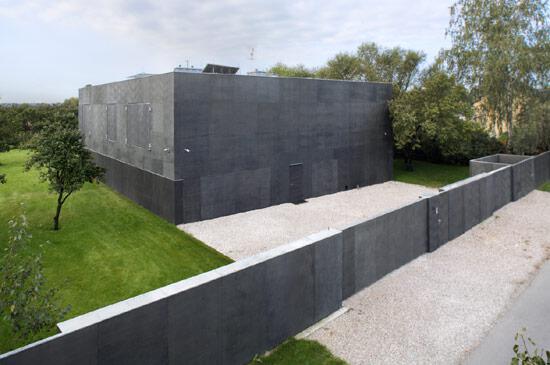 Modern architecture for a modern, scary time. Home design taken to extreme, gritty reality and the strictest building codes: making it zombie proof.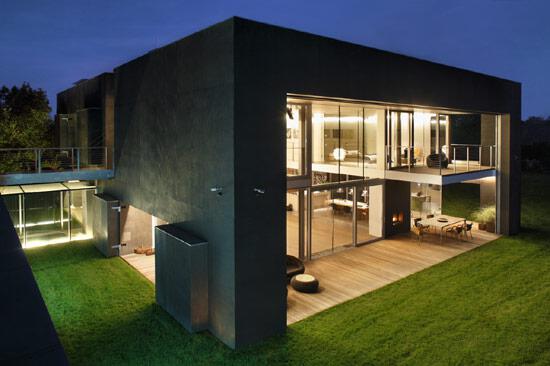 The "Safe House" is designed by polish architectural firm KWK promes. It's a concrete structure with multiple collapsible panels and roll top doors. The courtyard also has a retractable fence.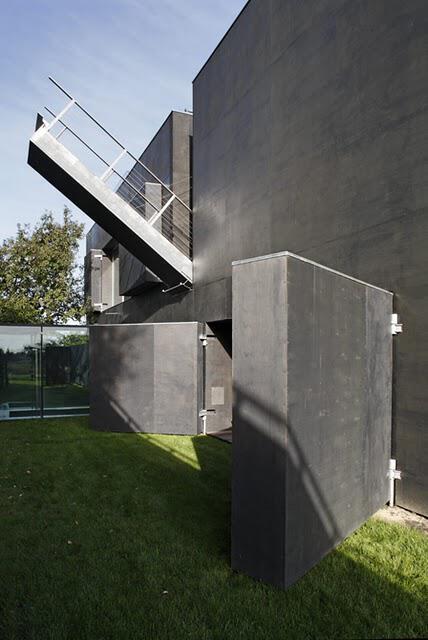 The structure is a concrete monolith, and its movable components are composed of light steel trusses filled with mineral wool to ensure insulation.  All exterior surfaces are clad with cement-bonded particleboards, then painted with a dark wood stain.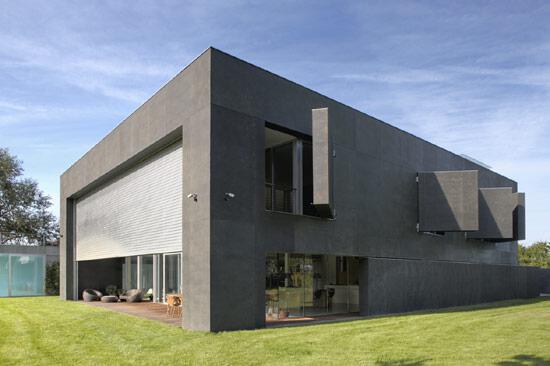 The house is designed with only a retractable second-floor drawbridge as its entry. There are several sliding glass doors at ground level, but these will be secured when the panels are in place. Though a secure drawbridge entry is ideal in keeping out Zeds, one must also have an effective and well guarded exit, or a difficult time will be had leaving out the main entrance.
Several options come to mind: an underground, distant egress, or expanding upon the existing rooftop deck.
http://all-that-is-interesting.com/post/4956385434/the-first-zombie-proof-house
http://www.designboom.com/weblog/cat/9/view/11219/kwk-promes-safe-house.html
The post Zombie Proof House: Don't Forget an Exit Strategy first appeared at The Undead Report.