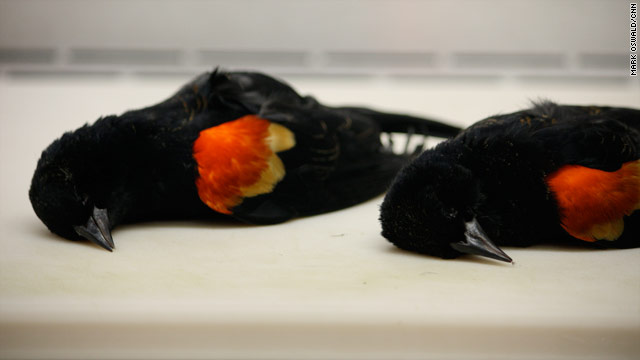 Is your gas mask ready? Are you susceptible to loud noises or outgorwing your food supply? You may end up like one of millions of animals falling from the sky, dropping dead or washing ashore.
It's strange that it seems to affect just one species — blackbirds, drumfish — but it's not extremely rare. About every three years, the western coast of Michigan becomes a graveyard for millions of starved alewives. Still, the hazmat team dispatch with which authorites responded to the New Years' blackbird deaths is slightliy unsettling.
The official explanation is "blunt force trauma" due to being startled by fireworks and crashing into things.
Downriver from the blackbirds, 100,000 drum fish die en masse. Fingers are pointed at industrial wastes, pollution, and the conspiracy theorists blame HAARP or even the UFOs. Nothing is reanimated yet, however.
A Google Map has been constructed which pinpoints deaths, numbers and species, and is being updated as more reports come in. One must remember, that like "shark week", the data presented does not necessarily point to anything strange.
View Mass Animal Deaths in a larger map
The strange mass deaths aren't just affecting fish and fowl — mammals are susceptible too. In Wisconsin, 200 cows have dropped dead fromwhat has now been reported as some form of disease. Many semi trucks were needed to haul away the dead cattle.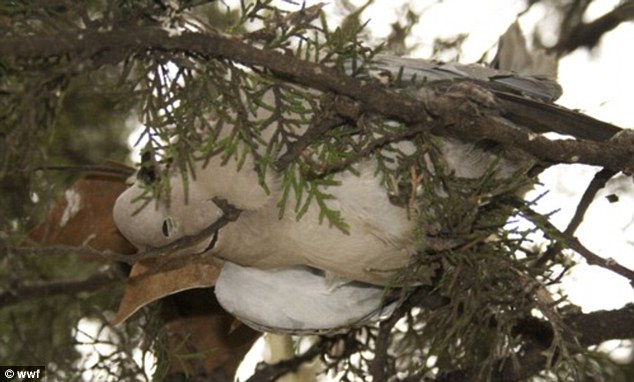 Stranger still are 1,000 turtledoves falling dead in Italy with a strange blue stain on their beaks. It should be noted that experts claim they were dead due to overeating and lack of oxygen at altitude. Scientists have said the Magnetic North Pole is shifting at an average of around 25 miles a year, which could be causing the bird deaths, or perhaps even be a precursor to magnetic or geographic pole shift.
Stay tuned to the Undead Report's Facebook Wall for reports from this website and other readers.
The post Mass Animal Deaths Strange and Unsettling first appeared at The Undead Report.