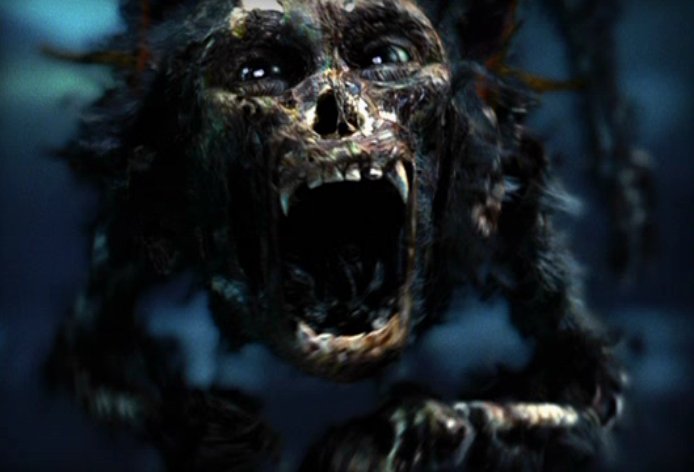 It always starts small, and unnoticed, ignored by many and only glanced over by a few. The result is usually the same: thousands dead, bitten, rotting in the sewers. The news is just chomping at the bit with potential zombie sightings if you know where to look!
Mendocina, CA
It's not just civilians and medical workers that get bitten by strange, enraged persons. The Ukiah Daily Journal reports of police officers falling victim to hungry, strange teeth.
Brett Klein, 53, of Kentfield, allegedly bit a Mendocino County Sheriff's deputy and a warden of the California Department of Fish and Game on Thursday at 7 p.m. on Lansing St. in Mendocino. Before Klein could be restrained, the Deputy sustained an approximate 1-inch laceration on his face and the Deputy and Warden both sustained bite wounds from Klein, according to the Mendocino County Sheriff's Office. Both the deputy and Warden had to receive medical treatment for their injuries at the Mendocino Coast District Hospital.
No further word if any sort of infection or illnesses were transmitted to the officers.
Cold Lake, AB
Our Canadian neighbors to the north are also not without suspicious persons, this time an unknown male makes a gruesome attack on a woman, who was later released. The St Catharine Standard reports on this  joint RCMP and Military effort to track down a strange, biting enlisted man.
Mounties suspect a British military member may have bit off part of a woman's tongue in a Cold Lake bar. RCMP are working with British military police to identify a suspect, said Cold Lake RCMP. Police responded to a Cold Lake bar Oct. 3 and found a woman with part of her tongue missing… an unknown male bit it off, said RCMP. The woman went to hospital with serious injuries. She was released later in the day, but will need further medical attention.
Kirksville, MO
Faces again seem to be a popular target to attack and bite for persons infected in body or mind. The Heartland Connection reports on the following disturbing domestic violence attack.
A northeast Missouri man is accused of holding a woman down and biting her nose hard enough to draw blood. Police officers were called to Mountain's apartment around 3 a.m. Friday regarding screaming and yelling inside the residence.  The victim told police Mountain held her down on the bed, started yelling and cursing at her, and then bit her nose.
Allentown, PA
Attacks are not just limited to males going berserk and biting people in fits of rage. Women can get bitey and even start swinging hammers around, as Allentown's The Morning Call reports.
An Allentown woman was charged with biting a man several times and attacking him with a claw hammer late last week, according to court records. Police spoke to Panell who had injuries to several parts of his body. He was struck twice with the hammer, once to each arm. Panell was also bitten on his shoulder and his ankle and punched in the back of the head.
Perhaps it's best to keep those zombie smashing hammers under the same, easily accessible lock and key as your firearms.
Oneida Castle, NY
And let's not forget that ever curious rabies infection: cross species transmission, nasty saliva, mandatory brain inspection/destruction  and a particularly nasty countenance. A Capuchin monkey has been euthanized after escaping its owner and attacking a woman. Outbreak had a similar plot, although there's no town nuking this time.
The monkey named Jada escaped from its home by opening a screen door. The animal later wandered into the woman's yard in Oneida Castle, 25 miles east of Syracuse, and bit her on the finger as she played with her son Wednesday. Under New York state law, the monkey had to be tested for rabies. To check the animal for rabies, its brain tissue had to be examined.
The zombie apocalypse may be televised, but the news stations may not even know the potential horrors they're reporting. Keep your ears tuned to those offbeat stories about rabies, biting, unprovoked attacks, strange diseases and military officials acting strangely.
Stay low, keep moving, and remain calm, but alert.
The post Zombie Outbreaks Always Start with "Man Bites" Headlines first appeared at The Undead Report.