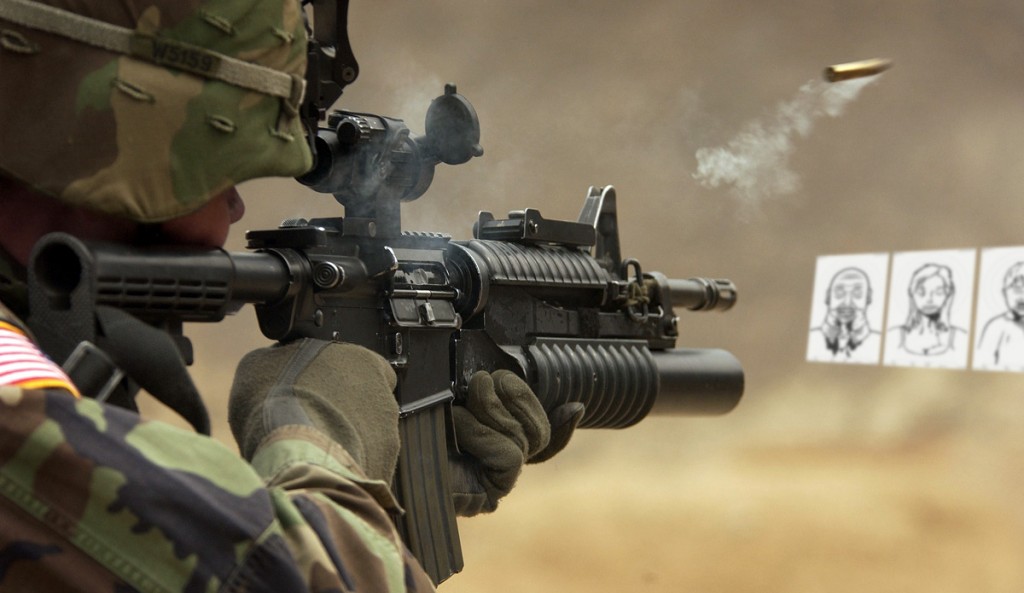 This week, UndeadReport.com reader Mr Match from Australia writes a thorough guide covering weapons and armament for your long term survival.
I am going to have to agree with 'GoingToSurvive' that everybody here is focused on how to fight zombies more than actually surviving a shit-hits-the-shit-that-hits-the-fan scenario. But I think that's just because it's the fun part, so that's what I'll be discussing first. My opinion is that your strategy, and therefore your tactics should revolve around lasting (as in living) as long as possible, in a zombie situation given that the majority of the population (whether local or global) has zombiefied, the cliché 'the best defence is a great offence' may not be the best, there are a number of reasons as to why avoiding confrontation can be beneficial but three of the main ones that I can think of are:
Confrontation will most likely draw attention to yourself, making you a target.
Resources i.e. bullets are finite, conservation will make them last longer, more so true if you only have what you have prepared.
Why put yourself in a dangerous situation and risk your life?
In my tactics, if you can call it that; it simply involves staying hidden and only engaging in confrontation if absolute necessary.
Some people have raised the point that you will be most likely taking on multiple targets if it comes to having a fight, yes it's a good idea that you should have a proper force that is capable of take down large numbers of zombies and who wouldn't love one of those full-auto shotties that everybody here goes nuts for, but if you try to avoid the zombies as much as possible then you wouldn't need to fight them, and therefore the most common encounter involves you taking a zombie on one-on-one in sudden situations where you have been jumped by a zombie that you were unaware of, for example walking through the streets and there's a zombie hiding behind a car or if you're in the process of looting a building with many obstructions/obstacles, etc.
A good way to avoid the aforementioned situations is to stay in clear open areas i.e. in the middle of the street rather than next to a car or next to walls/buildings, however this also means that you will be spotted easier but lucky for you (or so I hope) zombies don't use ranged weapons. If you really must travel in technical areas such as a trashed shop or a street full of crashed cars (for some reason movies love to depict the apocalypse as a destruction derby released onto the streets) then just ensure that you're checking every single blind spot around you.
OK now to the fun stuff, Weapon selection!
Weapons
There are a few prerequisites for choosing firearms, the four major points of concern for me are: reliability, sustainability and compatibility, firepower and rate of fire, and finally ease of use. They are discussed in detail below.
Reliability, speaks for itself however this is often subjective. A gun that is broken-in and shown faithful flawless operation that you commonly use is ideal for weapon. One thing you really need to do is ensure that you have a field cleaning kit and reasonable access to replacement parts if anything should fail or particularly susceptible to failure.
Sustainability and compatibility, choosing a calibre that is common is a double edged sword; it means that your choice of ammunition is widely available, from firearm stores, military forces, milsurp, police stations and even companions. However everybody with a gun has the same mindset as you, so it really is a matter of luck whether you can ransack the ammo before someone else does. It does however provide you the second chance to salvage/request ammo from other sources such as other survivor-turned-zombies or just plain survivors, military personnel/vehicles/compounds, LEOs and LE vehicles. However if you have some knowledge of firearms or even common sense then you should know that you should resort to ammunition of unknown origin last, particularly handloads. For you unawares, handloads are ammunition produced with simple machinery with commercial components, they are often produced to certain specs for utmost accuracy or stronger loads, or even both. However you cannot know what is inside, 'hot' loads could put much stress on your firearm, while component and manufacturing quality is questionable.
But when it comes to calibre choice, they are listed most commonly available from left to right.Small rifles: .22 Long Rifle, 9mm Parabellum, .357 Magnum .44 Magnum, 17 HMR

Rifles: .223 Remington (a.k.a. 5.56 NATO, beware they are not always interchangeable), 7.62×39, .308 Winchester (a.k.a. 7.62 NATO), 243 Winchester.

Larger rifles: 30-06 Springfield, .30-30, .303 (In Commonwealth countries). These rounds for larger rifles are widely available and often much cheaper for stockpiling. But they are excessive and probably more firepower than you need, not to mention they are all very old calibres too, bulky and much heavier to carry and WILL put much more strain on your body to carry/shoot.

Shotgun: 12 Gauge, 20 Gauge

Pistol: 9mm Parabellum, .45 ACP, .40 S&W, .357, .44 Magnum, .38 Super, .38 Special (Our police force are equipped with k-frame six shooters in Victoria, Australia)

Firepower and rate of fire, Having the comfort of full auto is pleasing but probably not often utilized (from what I understand it's not that easy to get in America either, near impossible in Australia =/) whereas sustained well-placed shots is always going to be better than sending as many rounds as you can downrange regardless of zombies or normal people targets. I think any of the calibres in the 'rifle' category listed above is capable of doing the job properly, on the other hand I've always thought that if you were to engage a low number of zombies (1-3) from a distance of around 50 meters/yards in offensive mode, then you could probably take them out with a .22 rifle, the abundance of these rounds and rifles means that you wouldn't need to hesitate about taking as many shots as necessary, sure they're a small round but if all you're aiming for is headshots, they are fully capable of penetrating a skull. Think about this, a 50 round brick of .22 is almost as big as a 10 round magazine of 223. Remington
Ease of use, this is one part many people overlook. BE FAMILIAR with your choice of weapon, and I don't mean just reading the instructions once, know that shit. IT WILL save your life, proper and safe handling of weapons is of utmost importance, learn how to strip, maintain/clean your firearm, and of course learn how to hold your weapon properly with the proper stance, don't fall into bad habits and get yourself into a shooting education program, especially organisations such as IPSC. Two things that you can benefit from learning is how to reload your gun on the fly in a high-stress situation, sure you can do a mag change on a bench at the range, but how about cowered in the drivers seat of your vehicle? Or bracing against a door with zombies trying to get in? OK these things might be a bit much to train for (IN FACT I HIGHLY DISCOURAGE YOU FROM TRAINING IN YOUR CAR, AND ESPECIALLY DO NOT TRAIN WITH LIVE AMMUNITION,) but the point is get familiar with using your firearm, become proficient and use it as an extension of your body. You don't want to forget how to use your gun when you're in the same room as a Zombie, you'd like to use it as if it were the index finger on your hand.
It should be noted that these are ALL equally important and not really written in order.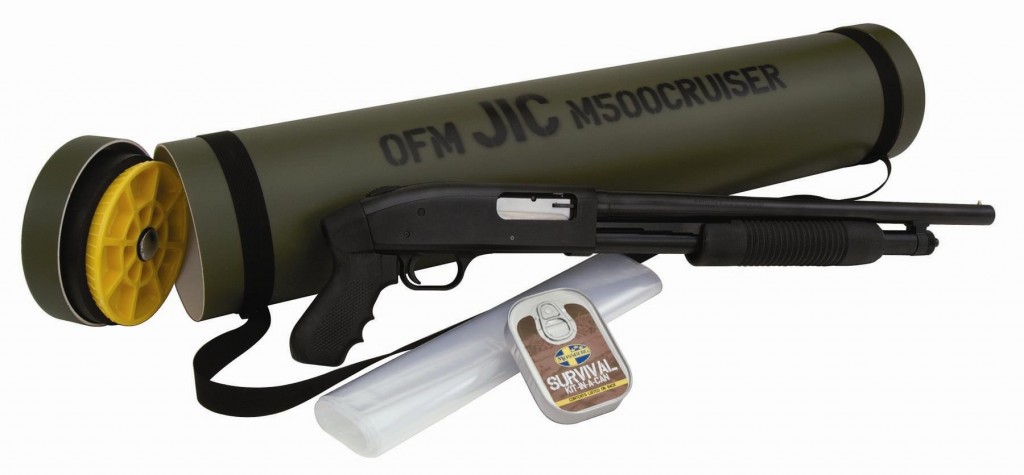 Australian Apocalypse Survival
Here where I live, Australia we have many restrictions on choice of guns. We pretty much have access to bolt action long arms, lever actions long arms, pump action 'rifles', break-open shotguns, combo guns. If you can be bothered, you can get a handgun, magazine limited to ten rounds, minimum barrel length is 100mm I believe, and some limits on calibre choice, I mentioned if you can be bothered because part of the licensing requires that you enter a certain number of 'shooting competitions' and 'training sessions' per every handgun category in which you a gun, i.e. IPSC 9mm, Metal Silhouette .44Mag. It works out to about 9 range sessions per category.
My current arsenal includes:
Ishapore SMLE in 7.62 NATO, 10 round bolt action rifle
Remington 7600 in .30-06, 10 round pump action rifle
Remington 7615 in 5.56 NATO, 10 round pump action rifle (My primary)
Marlin 81TS in .22LR, 17 round bolt action rifle
A .177 Air rifle
I am currently saving for a shotgun, IAC Model 87 which is a lever action shotgun with a 5 round tube mag, totally legit in Australia. It's the shotgun Arnold has in Terminator: Judgement Day. It's china build quality, but the highest cap, quickest action available to me. Look it up on YouTube and you'll find a video of some guy who has become incredibly fast at it. When I get out of university, I will start attending my pistol range once again and keep my attendance up, I'll probably go for a 1911 variant chambered in .38 Super.
I also have various china/eBay 'samurai swords,' knives, a long pole.
The American Option
Here's what I'd get if I was in America,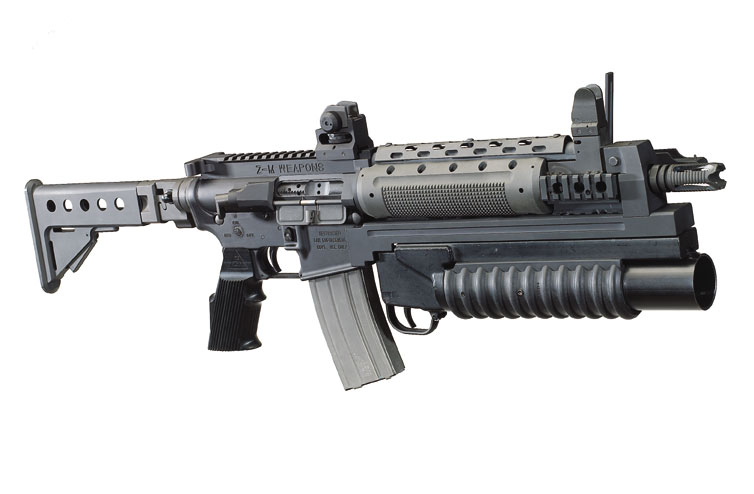 Some kind of ar15 variant, I've never really looked into the brands because I have no hope of actually picking one up. If I had the option, then I'd take an m4 any day or failing that a burst fire or full auto sear will suffice.
I love 1911s, and would probably pick one up in .45acp however the relatively low mag count and functionality isn't very convincing. But on a more practicality based recommendation I would suggest a full sized Glock in any chambering, some of the benefits are a higher capacity magazines, safety that doesn't have to be disengaged manually as such and thus pretty much in condition 1 or other words ready to rock and roll anytime, it's also lightweight and cheap to buy.
And to round it off, you need some kind of back up melee weapon; I'd suggest some kind of war axe with a spike on the top. I think these three weapons are enough to get you by; carrying more than one long arm and sidearm is ridiculous. You have a reasonable level of stopping power will these selections, keep in mind that your targets will not go down easily from being wounded, they will only stop from the quintessential headshot, so having the biggest calibre you can possibly shoot will not help at all, nor will a knife and a sword is unlikely. Try not to add too many accessories to your guns, sure all the add-ons look awesome but you really need to keep it light weight as possible, having said that a spotlight and quality sling is an absolutely necessity in my opinion.
Ok now you're thinking these sounds like boring suggestions, everybody has one right? Think about it, that is exactly why you want one. Spare parts, magazines, ammo, knowledge, aftermarket support are all extremely plentiful. As you can see they can reasonably satisfy all the prerequisites mentioned above.
This all is of course dependent on whether Zombies are actually going to eventuate, logical? Not really, doubtful? Yes, possible? My logic also yes! but I'm terrified of zombies and thus I've given them some consideration in preparing my bug-out bag and home survival kit, which is catered for all situations, from earth quakes, floods, black outs, biological outbreaks etc. You should be prepared for almost any situation and ensure that you're always aware.
But remember these are merely tools. Your most useful tool, weapon and advantage is your brain.
Hope this was helpful!
The post Apocalypse Survival: Keep Your Head, Know Your Weapons first appeared at The Undead Report.