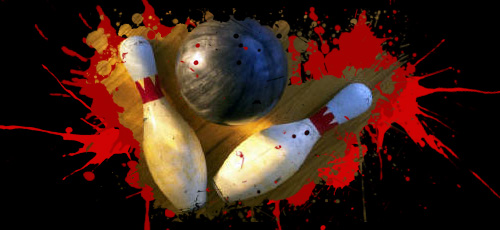 Chicago is always full of people walking around half dead, shouting, and attacking each other. And I'm not just talking about the zombies, this time I'm referring to the Irish.
St Patrick's day weekend is always a good time in the windy city, and expect it to be particularly interesting March 14th, when hordes of the undead converge on the lanes instead of brains. I'll be there with some of my crew, but don't expect me to be one of the zombified — someone has to protect you from the gutterball slinging madness.
WildClaw Theatre Proudly Presents: Zombie Bowling
A Benefit for the Midwest premiere of The Revenants.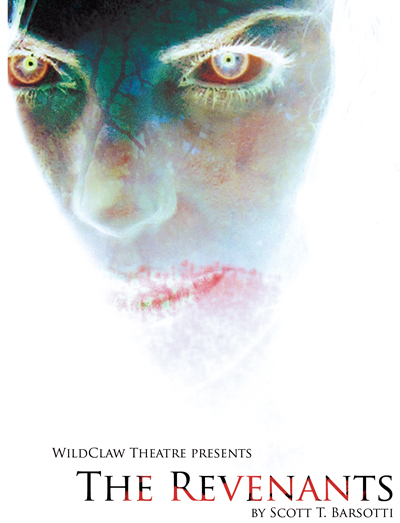 A little bit about the The Revenants:
'Til death do us part? When a global outbreak of horrific violence forces two couples to hide in an abandoned basement, they come face to face with the true meaning of commitment. As wounded spouses take a turn for the worse, husbands and wives must ask of each other: When does love die?

April 20, 2009
Angel Island Theater, Chicago
WildClaw Theatre Company proudly announces Zombie Bowling, Saturday March 14th, at 9:00pm, at the Timber Lanes, 1851 W. Irving Park, Chicago. Admission to this evening of bowling and brains is $20 in advance/$25 at the door. You provide the zombie or the victim, we provide the shoes and the bowling. Tickets are limited so buy your tickets today at www.wildclawtheatre.com.
For $5 extra you can get zombiefied by WildClaw! Undead America Founder and Zombie Engineer, Aly Renee Greaves will be heading up a team of gruesome makeup specialists on site to transmogrify you.
The folks who brought you DEATHSCRIBE, The Great God Pan, and H.P. Lovecraft's The Dreams In The Witch House, present an evening of bowling and fun like nothing you have witnessed before.
Featuring:
The Horror Queen Scream-off!
Zombie-oke!
The Ultimate Horror Movie Trivia Contest!
Zombie Beauty Pageant!
Raffles with prizes!
Cash Bar!
This promises to be an evening of shambling, bowling, drinking, macabre mastication, reanimation, yet more shambling, brain-eating fun that you won't want to miss.
Proceeds from this benefit will go directly towards WildClaw Theatre's production of Scott T. Barsotti's The Revenants, directed by Anne Adams, opening April 20th at the Angel Island Theatre in Chicago.
Timber Lanes is near all forms of public transportation and is wheelchair accessible. Neighborhood parking near the Timber Lanes is limited. Please allow extra time when arriving by car.
The post Zombies Bowling for Brains in Chicago first appeared at The Undead Report.